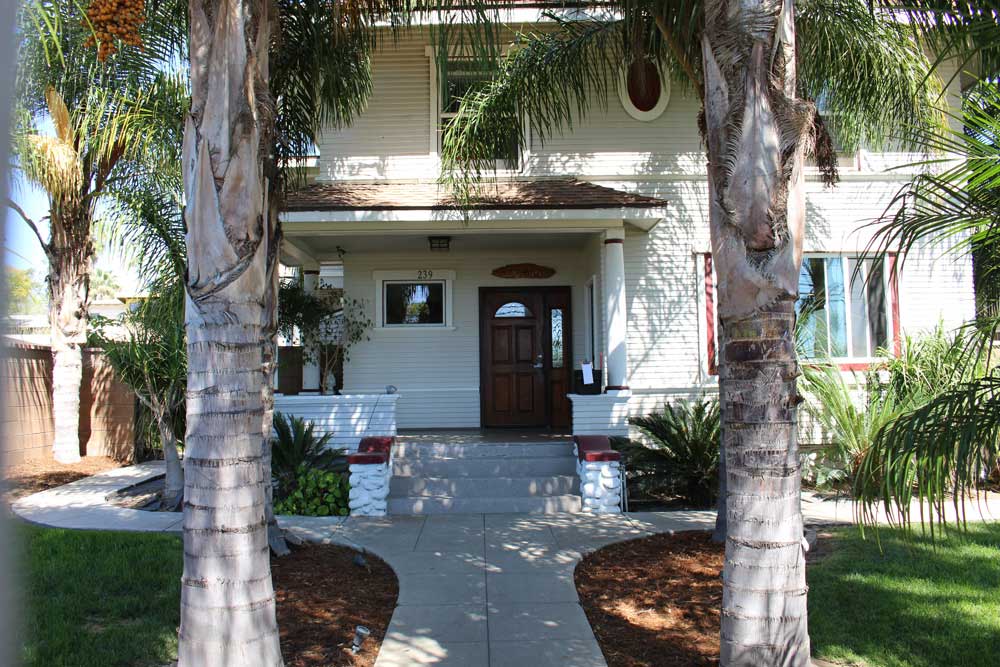 9th Street His House Drug and Alcohol Rehab
9th Street His House drug and alcohol rehab center was our first location founded in 1994.  Gender specific to men, this location is ideally located near the Sierra Madre Mountains in a quiet neighborhood conducive for quiet reflection and recovery.
Like all of our facilities our goal is to have a comfortable environment away from triggers of past environments where recovery from symptoms of addiction can take hold and deliver physical and mental sobriety.
Treatment at 9th Street His House Drug and Alcohol Rehab
His House is based on 12-step program for rehab and recovery. This facility offers medically assisted detox and a phased program of up to 30, 60 or 90 days. Clients are busy all day long with individual therapy, group therapy and treatment plan work with case manager.
Program Details
Treatment plans are customized for the individual. Certified addiction counselors and medical staff ensure that safe detox protocols are followed and clinical plans are successfully completed. All HMO insurance and private pay plans are accepted and client count is kept low to ensure a high staff to client ratio. Program features include:
Individualized Therapy
Gender Specific Programs- separate facilities for men and women
Multiple Therapeutic Modalities Offered
Fitness options on site
Health and Nutrition incorporated into recovery
PTSD and Trauma Focused Therapy available
Low Census Program 
Work with Master Levels Clinicians
Put your mind at ease as 9th Street His House is licensed by the State of California for substance abuse treatment and certified by The Joint Commission, the highest level of certification offered to health care organizations. You or your loved one can rest assured that you are in safe hands and if you follow the program you can be clean and sober for the rest of your life, one day at a time.