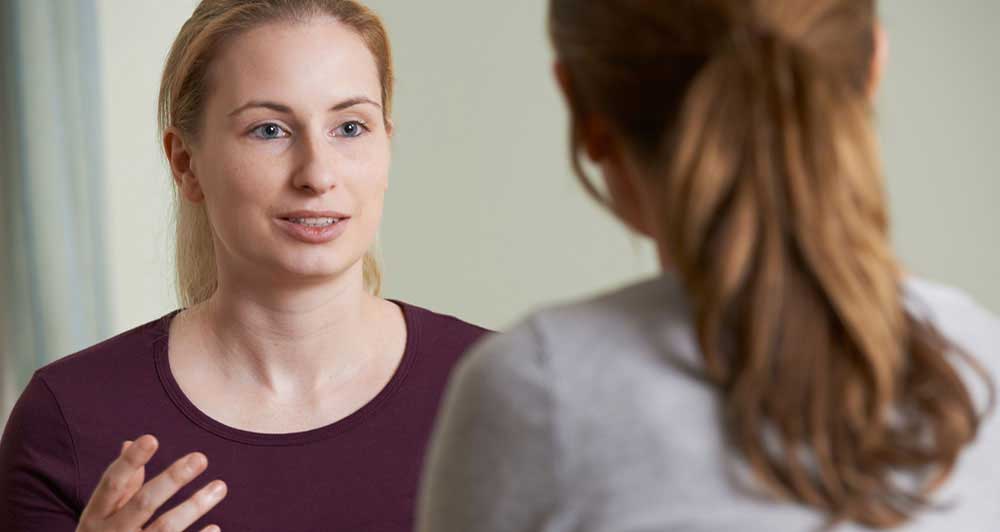 Behavioral Health Treatment for Women
Behavioral health treatment for women at New Creation centers combine Christian mental health programs with our variety of addiction rehab programs to ensure the best behavioral health programs for women available.  As you find your way to sobriety, your well-being will also improve. When you participate in one of our recovery programs, we will support you every step of the way. Our caring staff will see you through all phases of treatment as you work toward developing a better lifestyle.
We Look at the Solution, Not the Problem
When determining the causes of a mental health issue, or what has resulted in your regular use of drugs and alcohol, we consider all factors. Some of these include your family history, a genetic disposition to addiction, or undiagnosed mental or emotional disorders.
We provide free assessments to determine your primary symptoms and use that information to place you in the hands of compassionate, trained experts who can help you. This then begins your recovery journey based on the treatment choices recommended by us. Our caring staff also takes your desires into consideration, especially if you want to seek treatment while still working a job.
Behavioral Health Treatment for Women
and Addiction Treatments
We integrate behavioral health and drug treatment. In the process, you have access to doctors, psychiatrists, counselors and detoxification services. Our team of experts provides you a safe place to transition into sober living before you return to your everyday life. This usually is a gradual process, and we offer treatment plans in one of several phases to help you adjust to your new, clean life.
We have the following options for behavioral health treatment for women here at New Creation:
A safe place to detox from drugs and alcohol

Tools necessary for overcoming anxiety, depression or stress

Testing and diagnosis of bipolar disorder, schizophrenia, ADHD, OCD, etc.

Psychiatric prescriptions and medication monitoring

Individual, family and group therapy

Alternative means of combating addiction withdrawal symptoms

Placement in residential or outpatient programs
Immediate and Long-Term Treatment
After your initial evaluation, you have quite a few options for immediate and long-term behavior health and addiction treatment. Your two primary choices include residential and outpatient rehab. However, we provide specialized services within whatever path of recovery is most right for you. This includes services for recovery from drugs and alcohol and treatment of mental and emotional symptoms.
For instance, you might stay on site to receive hospitalization services either as an inpatient client or as a resident. Otherwise, you perhaps could enroll in our day treatment program that allows you intensive therapy you need to make behavior changes that also includes addiction rehab.
Dual Diagnosis Treatment and Relapse Prevention
A large part of behavioral health treatment for women involves directly tending to co-existing mental health and
substance abuse
 issues. In the process, you also will be offered a plan to help you achieve the emotional well-being to help you prevent relapse.
Medication and individual counseling are two of the main ways to address dual diagnosis issues. Throughout your recovery course at New Creation, you will also be provided all the tools you need to manage stress.
As one of our clients, you have the opportunity to build the network of support you need to help you on the outside. After you complete the New Creation Christian rehab programs for women in 30-90 days, you'll also have the option to continue seeking care as an outpatient client. Moreover, we will provide you continue support via local 12-step groups that will provide you with the accountability you need to stay sober.