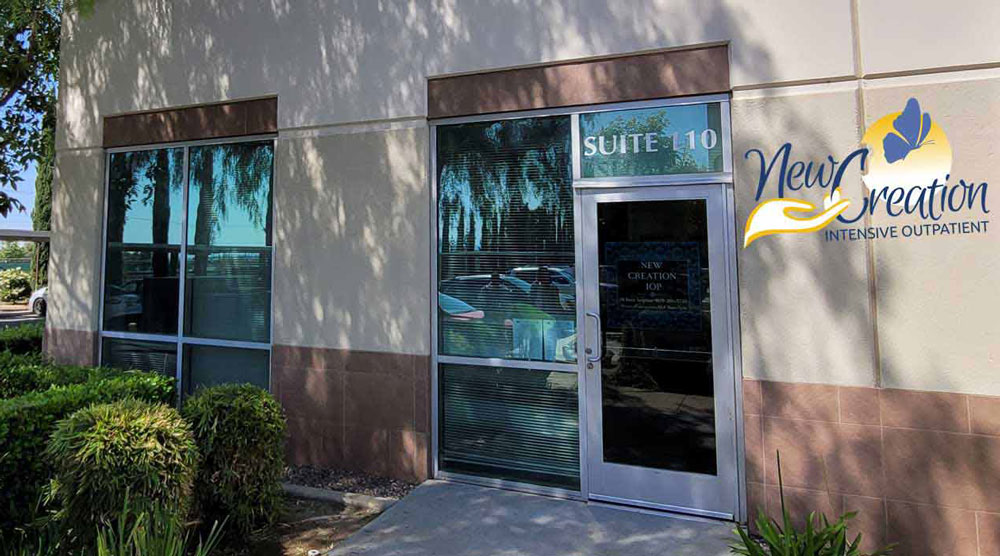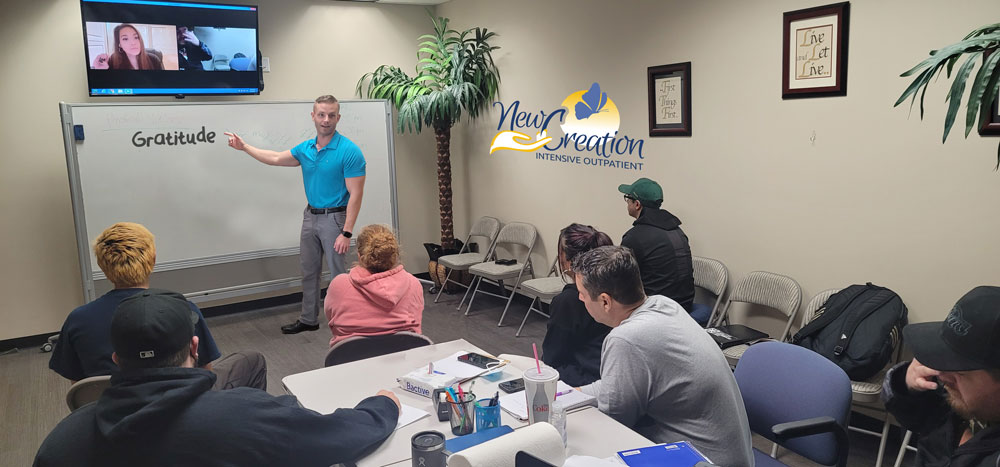 IOP therapist Chris Pollock and therapist/case manager Jessica Chaffin conduct an intensive outpatient program session.
IOP Ontario Drug and Alcohol Rehab
IOP Ontario drug and alcohol rehab offers intensive outpatient and PHP which stands for Partial Hospitalization Program. Our IOP program is the next step in  after residential treatment where clients are no longer staying at the program but attend classes along with their normal routine. This allows an excellent step down process for clients to get back into their schedule but still work with a treatment plan to continue their sobriety.
The IOP treatment program is typically around 10-12 hours per week and offers both day and evening programs to be flexible for clients. Utilizing both group and individual therapy to create a supportive environment as clients get back into their new routine and conditions.
Our Intensive Outpatient Program has been designed to ensure the best success rate for long-term sobriety. Detox and residential programs are very effective in getting clients physically sober and laying a foundation for recovery with the right tools. But our IOP program is critical for where the rubber meets the road and the alcoholic or addict returns to their own living and working circumstances. We know that addiction treatment does not happen in the same time frame for all clients. So we work on an individual basis to help each client with their unique conditions and ensure success.
Some clients also choose to combined IOP with sober living for a structured environment. Every client that attends our residential program has the option to stay in sober living and are encouraged to leverage IOP at the same time.
We provide the appropriate structure and accountability to continue your recovery process in outpatient rehab.
Our Program
The IOP and PHP programs are from 2 to 5 days a week and can go extend as long as it continues to be helpful to the client.
Group therapy
Individual therapy (CBT and other approaches)
Family Therapy including children
Relapse Prevention
Peer Support and Mentoring
Mental health support and guidance
Sober Living for extended stays
His House treatment plans address more than the physicality of addiction; they confront the psychological patterns clients have developed, as well as their spiritual growth. If you are looking for outpatient rehab near me please give us a call.
Our IOP Staff
Our IOP staff are certified counselors and experts in their field. They are passionate about recovery and helping others and do everything they can to find the right solution for their clients. Key to this success is maintaining a judgement free environment where clients can safely share their issues and excel in accomplishing their individual goals.