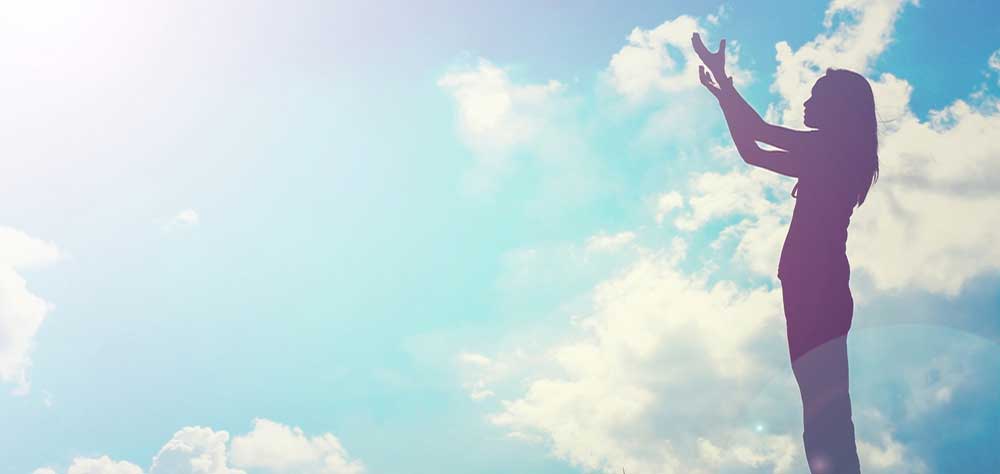 Faith Based Recovery Treatment
Faith based recovery treatment at New Creation Christian alcohol and drug rehab uses a holistic treatment approach that is grounded in Christian values, spiritual principles, physical healing and emotional growth. Our facilities and treatment programs are personalized to address the needs of every individual.  We recognize the uniqueness of every person's circumstance and we meet them where they are in their journey. At New Creation, Christian rehab is about using the strong moral compass of Christian values to steer through the very dark circumstances people struggling with addiction/alcoholism find themselves in.
We believe that every person deserves a chance to live a healthy productive life filled with purpose and self-respect.  Our Christian drug and alcohol rehab treatment centers are designed and staffed to promote healing of the past and the present with a strong spiritual foundation on which to build healthy new patterns of behavior, coping tools for life, and hope for the future. Long-term recovery depends on the integration of all these aspects of healing.
Holistic Approach to Faith Based Recovery Treatment
Spiritual healing is facilitated using Christian philosophies that include daily prayer and meditation to help restore a connection with God on a spiritual and emotional level.  At New Creation, we rely on scripture to identify solutions to everyday life. Our ordained staff members are always available for support, encouragement and reinforcement of the recovery process. We believe that a connection to community helps bridge the gap between isolation and connection to others. We also encourage attending church services and 12-Step meetings and events helps to bridge the gap between isolation and inclusion. Community is key in recovery and with that, we host family-style dinning. Being a part of Christian drug and alcohol rehab means being involved in family-style dining, being of service to each other, and working in cooperation with peers towards common daily goals all help to promote a sense of belonging and purpose
Emotional growth is facilitated with the staffing of compassionate counselors who listen attentively to the unique concerns of each individual, establishing trust and mutual respect. Participants receive individual one-on-one therapy sessions with a licensed therapist specializing in dual diagnosis treatment centers near me, as well as a dedicated drug/alcohol case worker and an individualized treatment program. In addition, each individual has access to:
Grief/Loss Group

Family Group

Expressive Art Group

Healthy Relationships Group

Positive Affirmations Group

Self-Esteem

Yoga

Emotional Wellness Group

Trauma/Guilt Group

Men's issues and concerns (men's rehab)

12 Step Life Recovery Group

Women's Empowerment group (women's rehab)

Morning devotion and meditation begins each day with a positive platform and an open mind
What to Expect at New Creation Christian Drug and Alcohol Rehab
Our Christian rehab properties provide a welcoming and supportive homelike setting that promotes physical healing and wellness in an environment that is safe, serene, clean, modern and upscale. Most rooms accommodate full size beds with private dressers and storage areas. We offer nutritional wellness education and include a nutritional meal-planning meeting with special dietary need, such as vegetarian, gluten-free, dairy sensitivity, etc. Our on-site professional chef provides delicious and nutritious meals three times daily. Individuals at New Creation Christian drug and alcohol rehab can take advantage of a private whirlpool bath to aid in muscle relaxation and tension reduction. We also offer routine transportation to a state-of-the-art gym with professional trainers. In addition, participants can take advantage of hiking and yoga.