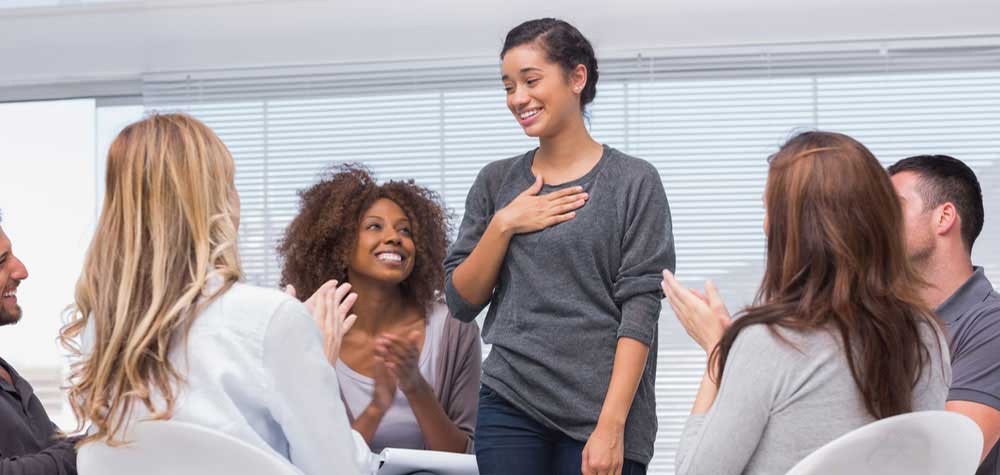 Recovery Resources at New Creation Treatment Centers
Recovery resources are for those seeking help for mental illness or an addiction. Though admitting you need help is never easy, it is easier if you go into the process prepared. You want to make sure you have as many resources around you as possible. Turning to New Creation Treatment gives you a valuable ally during this chaotic time because we are full of resources and support to make this journey as easy for you as possible. Do not go into the battle for your life alone – let us help.
Recovery Resources We Can Provide
When it comes to making sure you have the right recovery resources around you, we can provide things like:
Medical assessments and evaluations
Detox programs with medical supervision
Nutritional counseling
Programs to keep your family involved in your treatment
Treatment through both inpatient programs and outpatient programs
Individual and group therapy options
Aftercare services
Faith-Based Christian recovery programs
Resources for Before You Enter Our Program
We speak with you before you enter our treatment program at New Creation because your treatment plan needs to be tailored to your unique needs. We assess your needs so that we know what needs you have individually, and what your concerns may be. Typically, this only takes one phone call to complete. Once that is done, we provide a medical evaluation, followed by a psychological assessment, which takes place at New Creation. The results help us come up with your treatment plan to allow for a full recovery.
Resources for When You Are At Our Facility
We can help to provide you with numerous recovery resources during your stay at New Creation. We can help you get nutritionally back on track, reconnect with your faith, offer different types of therapies for you on an individual level and you in a group setting, and we offer many scientific therapies, like neurofeedback, in addition to our Christian rehab services to help you have the highest chances of a successful recovery.
"My identity shifted when I got into recovery. That's who I am now, and it actually gives me greater pleasure to have that identity than to be a musician or anything else, because it keeps me in a manageable size."
– Eric Clapton
Family Resources
We offer many resources for your family, as well, so they can begin to heal at the same time you are working on your recovery. Our "Seven Realities Program" has been set up to assist and educate the family members of our clients who are currently working on their rehabilitation. We assist family members in being able to recognize and stop any behavior that may be enabling the addict, and work through any issue that the addiction may have caused within the family. We can also assist with helping you notice codependency and offering family therapy for your entire family. These steps often help increase the chances of a successful recovery over the long-term.
Recovery Resources for After You Leave
Getting a good start at New Creation is important, but so is making sure that you continue getting supportive help once you leave here. You want to make sure your relationships are supportive of you getting and staying clean, plus, we want to make sure you align yourself with a program that is going to help keep you responsible for the choices you make. We can help you get started in an NA or AA program, and we can help you continue the path of the 12 step treatment that you began while here with us at New Creation.