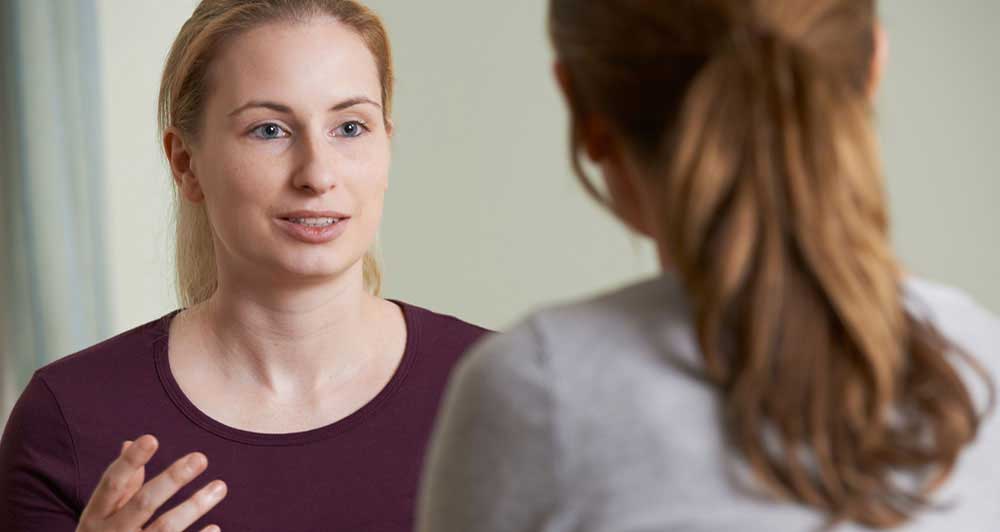 Solution Focused Brief Therapy
Solution focused brief therapy is an option when long-term therapy is not always an available option, and it's not always the best option, especially when the patient won't benefit from wallowing in the past. Solution focused brief therapy is helpful in quickly finding the root cause behind their drug addiction and other co-existing mental conditions. With this understanding, New Creation Treatment is careful in selecting only the treatment methods that work most effectively in conjunction with our Christian faith-based rehabilitation programs. One of such methods is solution focused brief therapy (SBFT).
Solution focused brief therapy essentially focuses on a patient's present situation and future goals instead of dwelling in the past. In other words, its main emphasis is on the solutions to the problems arising from dual diagnosis issues, and not guilt or blame for the problems themselves. Our skilled and professional therapists will encourage and assist each patient in the development of a positive vision towards a more successful recovery. They are as supportive as they are sensitive in determining the respective abilities, resources, and skills of each individual.
How It Works
The primary aim of solution focused brief therapy is to aid women alcoholics and addicts determine the necessary tools for the immediate management of symptoms and coping with difficulties.
SBFT believes that each and every patient already has the basic skills to uplift her life, but is often unaware of them. Our qualified professionals are thus committed to helping identify and develop such skills.

It also recognizes that patients already know, to a certain degree, the particular life changes they need to work on, but might need external support in clarifying their goals and making such desired changes materialize.

It encourages patients to envision the future that they want for themselves, and consequently cooperate and receive help and support in developing a set of steps for achieving their specific goals.

It helps patients in identifying the specific times in their lives when certain issues were less severe and easier to manage and therefore make it possible to determine and assess the different factors and solutions that were effective in the past.

Once patients recognize what works for their respective circumstances, they can thus better explore and make informed choices regarding the most suitable and effective treatment plan. SBFT also follows an eclectic approach that allows and supports various problem-solving attempts.
What to Expect At Our Solution Focused Brief Therapy Sessions
During a session, our therapists will be asking a set of various questions.
Questions about coping aids in demonstrating to a patient her resilience and the various methods by which she is rendered more capable of dealing with the life challenges presented to her. You may be asked, for instance, about how you deal with difficulties and manage to accomplish your duties and responsibilities on a daily basis and can that be done through

outpatient rehab

.

Other questions pertain to how different your life would be in the absence of your addiction. The positive effect of the question 'what if…?' lets you imagine how things would be like without your addiction. It can encourage and inspire you to come up with practical ways and baby steps toward positive change. You can thus recognize and realize how wonderful and infinitely better life can be if you are free of drugs and alcohol.

There may also be questions regarding assessing your current circumstances, your growth and development, and how other people may view you. This particular line of questioning is ideal for patients who find it difficult to verbalize and openly talk about their very personal issues. By asking a patient to scale something from 0-10, she is less intimidated and more motivated to cooperate. This approach doesn't seem daunting or intrusive to her privacy and she doesn't need to talk too much if she doesn't feel like it.
"At the center of your being, you have the answer: you know who you are, and you know what you want."
Here at New Creation Treatment, our treatment methods are designed to help uplift and empower women whether through inpatient treatment or an intensive outpatient program. Solution focused brief therapy (SBFT) believes that the patient herself knows more about her current situation more than anyone else and that the therapists are simply there to assist, guide and encourage each one.